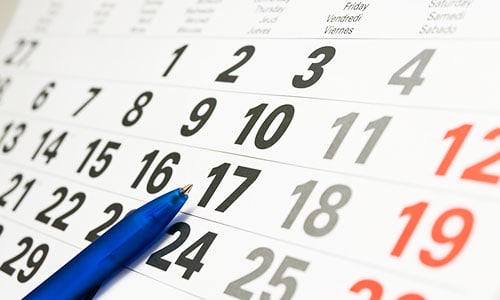 There are a few important steps an AZ home-buyer can take to make sure their loan closes on time without delays:
Get Pre-Approved Before Shopping
Confirm Lender Does Everything In-House
Find a Mortgage Team Not a One Person Loan Officer
Provide Documents Lender Requests
Apply for a Home Loan 
Team@JeremyHouse.com
602.435.2149
1. Get Pre-Approved Before Shopping
This step is crucial.  Buyer's who work with an Arizona mortgage lender and obtain full pre-approval prior to shopping have an advantage.  Closing quickly is easier when buyers do this.  In addition, pre-approved buyers eliminate process related surprises later on.
2.  Confirm Lender Does Everything "In-House"
A Phoenix area mortgage lender with their hands on your loan from beginning to end speeds up the loan process.  Lenders that outsource the primary home loan process is more likely to experience delays.
3. Find a Mortgage Team – Not a One Person Loan Officer
Closing on time without surprises is more important now than ever.  Great mortgage teams have people in different key roles and can manage the home loan process more efficiently.  Think of closing a loan like a football team scoring a touchdown.   Compare a team with a coach to call plays, a quarterback to hand the ball off to the running back, a series of blockers clearing a path for the running back and of course the running back to a team with just a running back.  The team with the specialized players will score more quickly and more often.
Apply for a Home Loan 
Team@JeremyHouse.com
602.435.2149
4. Provide Documents Lender Requests
Your Arizona mortgage company will ask you for documentation that you may think is unnecessary.   However, if it is asked for there is reason.  The reason may not make sense.  Just know the powers that be way above your mortgage lender are pulling the puppet strings and creating these requirements.   Your lender's job is to get your loan through underwriting and closed on time.  Great lenders ask for a good deal of paperwork up front.  Doing so avoids last minute requests.
There you have it!  A road map for closing a loan in less than 30 days.  It ABSOLUTELY can be done.
By Jeremy House
Google