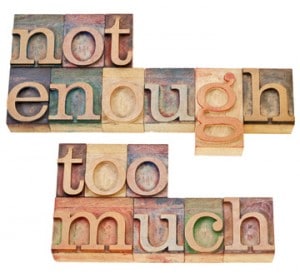 An Arizona USDA mortgage is an outstanding option that affords a home buyer the ability to purchase a home with no money down.  There are some restrictions to a USDA loan.  For example, the property being financed must be located in a rural area and be deemed eligible by USDA.  In addition, the borrowers on a USDA loan cannot make over a specified income limit.
As you can see a USDA mortgage is an outstanding option for an eligible borrower purchasing an eligible properties.  However, USDA is also very specific about who can and cannot utilize this mortgage option.  It is set aside for those who need it and not necessarily for those want to simply benefit from the outstanding terms it has to offer.
USDA:Qualifying and Not Over-Qualifying
Before your loan officer puts you into USDA loan you better make sure a USDA underwriter won't deem you over-qualified.   USDA considers the following criteria when determining whether or not you are too qualified for a USDA loan.  If you meet all 5 of the criteria below, USDA is just not for you.  A USDA underwriter will decline you and suggest you move on to another form of financing.
1. Have 20% down payment available (in checking, savings, stocks, bonds, mutual funds, COD's and money market funds – retirement accounts do not typically do not count toward this)
2. Applicant is able to pay all closing costs out-of-pocket
3. Debt to income ratio of 28 housing and 36 total
4. Good credit history
5. Borrower can obtain Conventional
While USDA is a great loan, make sure it is the loan for you.    Too much income, assets as well as a few other criteria can make you ineligible for a USDA home loan and if missed, could cost you quite a bit (appraisal and inspection expense) if not found out until you get into underwriting.
By Jeremy House
Google