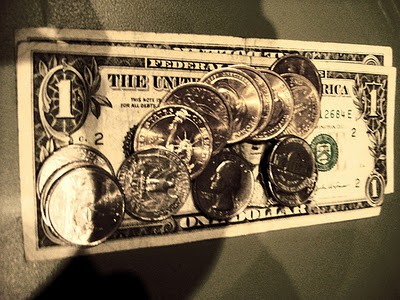 This is part 4 in my series about why not to skip a single step in the Arizona mortgage pre-approval process called "Reasons for Mortgage Pre-Approval."  See the rest of the series.
Reason #4: Make Sure Your Assets are Eligible 
One of the key components to any Arizona mortgage loan approval is documenting that a Phoenix area home loan applicant has enough funds to cover the amount of money they must come to closing with (down payment + closing costs paid by borrower/home buyer).  If an Arizona buyer cannot document sufficient assets they cannot close on their loan (no matter if it's FHA, VA, Conventional or JUMBO).  It is that simple.  On top of that, if a buyer cannot document assets from acceptable sources (acceptable per loan guidelines) their mortgage application will fall apart.
Each loan type has its own set of asset related rules.  FHA, VA, Conventional and JUMBO mortgages all have slightly different guidelines.  These rules dictate where the buyer's assets can come from.  Yes, it absolutely matters where the money comes from.  An Arizona home buyer cannot just show up to the closing table with a lump sum of cash.
Home Loan Asset Guidelines
Phoenix area borrowers must show that they have funds from their own asset based accounts OR from a gift from a relative.
Large asset deposits that show up in a borrowers account over the past 60 days must be sourced and documented (cash deposits and checks) – identifiable deposits such as payroll deposits, tax returns etc… (deposits that say what they are from on the bank statement) typically do not need to be sourced.
Funds from any retirement account(s) must be accessible to the Arizona borrower/buyer.  This must be documented by the Phoenix Arizona Mortgage Lender obtaining paperwork from the servicer in charge of the retirement account showing that the borrower/buyer has the ability to withdraw or take a loan on the retirement account.
Arizona Borrowers/buyers must have any asset account co-owner (someone that is a joint bank account owner) that is not on the new Phoenix area mortgage application but that is on an asset account with them grant the borrower/buyer written "equal access" to the funds in the joint account.  Without this, the funds in the joint account cannot be used on the loan application to qualify the borrower/buyer for their Phoenix Arizona area home purchase.
Here is an example of how not properly reviewing assets can throw a major monkey wrench in an Arizona borrower's/buyer's home buying experience:
Example:  If an Arizona borrower/buyer's FHA, VA, Conventional or JUMBO mortgage Pre-Approval is based on the need for $4,000 in reserves (reserves = assets left over after down payment and closing costs are paid) it is essential that all the assets be from acceptable sources (per loan guidelines).  If this particular borrower is using funds from their 401k account in order to meet the $4,000 reserve requirement (allowing them to get approved for a new mortgage), they need to make sure those 401k funds are funds that can in fact be used per loan guidelines. If for any reason, this particular 401k account does not allow this borrower/buyer to take a loan or a withdraw funds, the 401k funds would not be allowed on the loan application or for mortgage approval.  If all of this is not thoroughly reviewed and verified by your Phoenix Arizona area mortgage loan officer, this particular loan would fall apart as soon as an underwriter reviewed the file.  By that time, it is usually far too late!
Asset verification is yet another reason to have an experienced loan officer like me work with you on completing your mortgage Pre- Qualification before you go shopping for a home. Protect yourself and talk with me first.  You can APPLY NOW today!
By Jeremy House