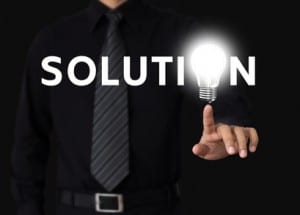 Once upon a time, a very discouraged client called looking for a mortgage miracle. Numerous Arizona mortgage lenders had turned them down.  They felt discouraged going into our first conversation.  However, by the end of the call hope had been fully restored.
Apply for a Home Loan
Team@JeremyHouse.com
602.435.2149
Turn Every Stone Over
The client was facing multiple hurdles including:
High debt to income ratio
No money for down payment or closing costs
Unique income structure
No VA loan eligibility (even though one of them had served)
Handling challenges and finding solutions is all in a days work for The HOUSE Team.
Mortgage Solution is There Somewhere
First of all we needed to rule out VA financing.  After all, a VA loan helped address some of the problems facing our new client.  VA's no down payment required and a higher debt to income ratio limits would be a plus!   Unfortunately, they were not eligible for a VA loan.  Finally, after considering all  possible options it was clear that the Arizona Home in 5 down payment/closing cost assistance program would be part of the solution.
Apply for a Home Loan
Team@JeremyHouse.com
602.435.2149
The Home in 5 program offset the down payment and closing cost issue for our client.  A HUGE step forward toward their eventual loan approval.   In addition, by using the Home in 5 program, we freed up enough cash to allow our client to pay off a few  credits cards.   Paying off debt lowered their debt to income enough to obtain full and final loan approval!
Homeowners at Last
Finally, after some digging and outside the box planning (along with some extra patience with Fannie Mae regarding required repairs) Our once desperate clients are proud new Arizona homeowners!   In today's mortgage environment many Arizona lenders are quick to say "no."  Often, a solution is there – some where you just need an experienced loan officer that can help you find it!
By Jeremy House
Google