Appraisers perform two tasks when appraising a home for a mortgage company.  They determine fair market value and they access the general condition of a property.  The latter involves an appraiser noting required repairs on their appraisal report.   For example, FHA rules do not allow for any broken windows. When an FHA appraiser sees a broken window they add a condition to the appraisal to fix the window.
The bottom of page 3 on your appraisal lists out all required repairs.  In addition, appraisers check a "subject to" box and list all required repairs.  When there are no appraiser required repairs, appraisers check an "as-is" box instead of the "subject to" box.   A checked "as-is" box means there are no repairs needed right…. WRONG!
Apply for a Home Loan
Team@JeremyHouse.com
602.435.2149
Lenders Need to Review ALL Appraisal Photos
A quick scan of page 3 on an appraisal casually looking for a checked "as-is" box is not quite enough.  Arizona lenders should read the ENTIRE report.  Often, appraisers may not think a property needed repairs and submit an "as-is" report.  However, the property may in fact need repairs according the gatekeeper (aka – mortgage underwriter).  Consider the following photos taken from an  actual appraisal.  In this case, the appraiser confidently checked the "as-is" box and completed the report.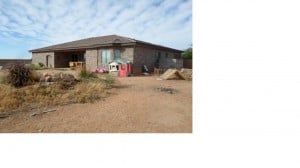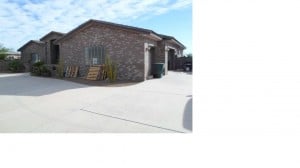 While the appraiser felt the property met property requirements, the underwriter felt differently.
Apply for a Home Loan
Team@JeremyHouse.com
602.435.2149
A Difference of Opinion
The photos above show wooden debris in the back yard.  This creates a potential safety hazard.  Each type of home loan has property rules about safety hazards.  On this property, the loan officer should educate everyone involved about potential underwriter required repairs.
Ultimately, the buyer's agent and listing agent coordinate the repairs a loan officer suggests.  However, it is also important everyone is notified of issues that an appraiser missed.  No one is perfect and sometimes underwriters go a little overboard.  In any case, due diligence from your loan officer goes a long long way.
The Cost of Missing Appraiser Required Repairs
The home loan process is time-sensitive.  For example, initially overlooking required-repairs on an appraisal can cause a delay in closing.  It is important you work with an experienced mortgage lending team.  One that understands and reviews your appraisal.  Underwriting is one of the final steps in the home loan process.  When everyone is scrambling last minute to satisfy repair requirements it could cause a transaction to slip past the close of escrow date.
By Jeremy House
Google