It's no secret homeowners despise paying FHA mortgage insurance. Future FHA homeowners – I have good news for you. Monthly mortgage insurance on new FHA loans drops by 35% (or more) on March 20, 2023.
Monthly FHA Mortgage Insurance Falls in 2023
As of March 20, 2023 FHA monthly mortgage insurance decreases. In fact, most homebuyers using an FHA home loan are in for a 35% drop in the cost of monthly mortgage insurance. The exact amount of decrease depends on several different factors. However, the most common drop is from an annual rate of 85 basis points to 55 basis points.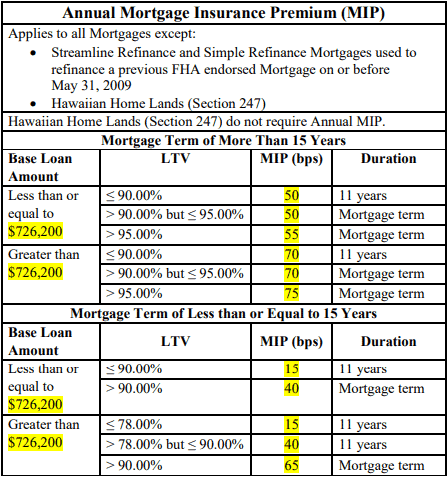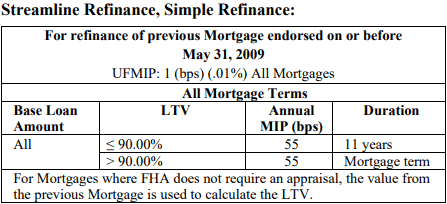 How Much Will FHA Borrowers Save?
Regardless of the new FHA loan amount, new FHA borrowers will save money thanks to new lower FHA mortgage insurance rates. However, as part of the updated reduced mortgage insurance rates FHA also assigned different rates based on certain loan criteria (see chart above). However, the most common savings will look something like this:
Assume an FHA loan amount of $400,000 and a 3.5% down payment for example.
Prior to the change FHA Mortgage Insurance = $283/mo
After the change FHA Mortgage Insurance = $183/mo
In other words, someone borrowing $400,000 on an FHA loan who also puts 3.5% down on the home purchase will save $100/mo in FHA mortgage insurance. Another way to look at: this is the same savings that a drop of .375% in interest rate would create.
Summary: FHA Mortgage Insurance Cuts Help Homebuyers
The 2023 FHA mortgage insurance reductions don't eliminate that thing homeowner's love to hate. However, they do make it sting a little less. Cutting the FHA mortgage insurance by at least 35% eases the cost of home ownership. At a minimum, this covers your monthly Starbucks tab unless you have a 2 a day kind of habit!