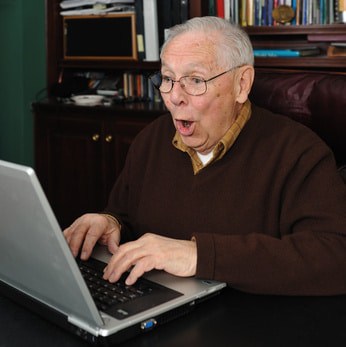 A standard mortgage is 30 years long.   The average home-buyer probably does not even consider how old they'll 360 months later when their mortgage is paid off?  However, senior borrowers often pose a logical yet morbid question.  "Can I get a mortgage at my age"?   The short answer is absolutely positively yes!
Why Age Can't Factor into Home Loan Approval
First of all, the seasoned age of a mortgage applicant does not and cannot factor into their mortgage approval.  In fact, underwriters do not consider a loan applicant's age whether they are 18 or 99.  From a legal and compliance perspective, there are 2 reasons age cannot factor into someone's mortgage approval.
Lenders cannot discriminate:  Mortgage lenders cannot discriminate against any loan applicatant.  For example, each of these criteria cannot be the basis of loan approval or denial:

gender
marital status
ethnicity
age
Collateral:  Typically, a real estate market appreciates and home values rise over time.  Therefore, in most scenarios a lender has equity in a home.  Due to this, should a home go into foreclosure or be sold through an estate sale, the lender would be covered.
As you can see, there are many reasons lenders cannot count a borrower's age against them.   Also, the borrower's age does not dictate what loan terms they must use.  For example, senior aged borrowers have access to all available loan terms regardless of age.
By Jeremy House
Google