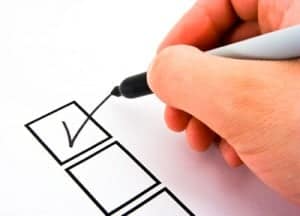 Home Loan Underwriters have an important job.  All mortgage processes lead to facing the almighty underwriter.  Oftentimes, clients come to with stories of an underwriter spoiling their home loan experience.  While underwriter issues typically result from loan officer negligence knowing what mortgage underwriters do may help.
Apply for a Home Loan 
Team@JeremyHouse.com
602.435.2149
Home Loan Underwriter's Role
In short, underwriters exist to ensure Arizona borrowers meet every mortgage rule for the loan they are apply for.  Here is how it works:
Once a Phoenix area loan officer submits a complete file to underwriting, an underwriter reviews each of the following aspects of the borrower's file:
Income
Assets
Credit
Debt
Residential status (US Citizen etc…)
Subject property (Value, property type/eligibility)
Each aspect is analyzed in great detail by the underwriter.  For example, income involves more than ensuring a borrower has enough income to qualify.  An underwriter must determine whether or not income type is allowed per loan guidelines.  This in and of itself can be a complicated process.
Ultimately, an underwriter must make sure each loan file meets every guideline prior to funding the new home loan.
Apply for a Home Loan 
Team@JeremyHouse.com
602.435.2149
Are All Underwriters the Same?
Each underwriter has objective leeway and must think through each file.  As a result, underwriters may interpret each file differently.   With so much pressure on lenders to originate quality mortgages, underwriters tend to dig deeper  when evaluating a loan application.
For example, when a borrower with an unsecured line of credit of $20,000 high limit who also receives a $20,000 gift from their parents some underwriters may ask for more documentation.  They may feel it necessary to show where the parents got the $20,000 from to confirm gift funds did not in fact come from the borrower's unsecured line of credit.
Avoiding Underwriter Surprises
There is no way to predict how an underwriter is going to think.  However, this is why working with an experienced loan officer is so critical.  Your Arizona loan officer should be able to review your loan application along with your supporting documents and spot any/all red flags.  In fact, if your a loan officer is picky and detailed it is a great sign.  In other words, your Phoenix area mortgage partner is on their toes.  They are accurately preparing your file for underwriting and making sure to not leave any stone un-turned.
By Jeremy House
Google