Interest rates for home loans look better after signs of slowing inflation re-appear.
Home Loan Rates at 2 Month Lows
According to Freddie Mac's national rate survey, mortgage rates are at 6.27% for a standard 30 year fixed Conventional loan. Keep in mind this national rate average includes a .8% discount fee, is based on a 740 credit score and 20% down on a $500,000 priced primary residence (learn more).

Although by a slim margin, the national average 30 year fixed dipped by .01% from the week before. However, the number showing up better and better each week is the 1 year change which stands at +1.27% currently.
Softer Inflation Leading the Cause
Remember, deflation is not the goal. However, slower inflation is. In other words, the Fed's target is a slower increase in the cost of goods and services. Per February's CPI report, the economy now shows signs that inflation is easing off the throttle just a bit.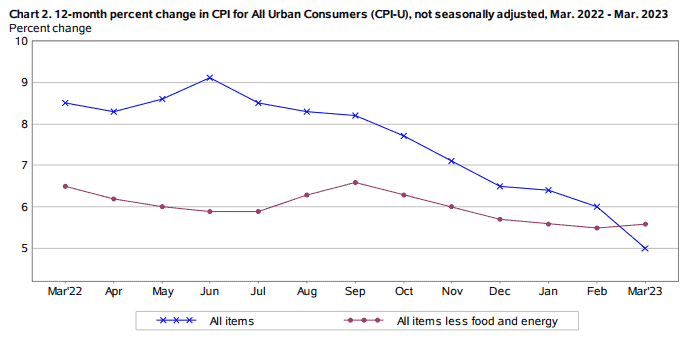 The CPI represents 1 of the 2 major inflation reports. PCE which comes out in 2 weeks is the 2nd report. Presently, both have shown a very slight deceleration in inflation. As a result, mortgage rates eased over the past 3 + weeks by approximately .5%.
What's Up Next for Mortgage Rates?
Separate from any anomalies or unexpected events (i.e. Bank Failures), mortgage rates are riding tandem with inflation. As inflation eases further we are fairly confident that mortgage rates will ease as well. Alternatively, should inflation upturn its a safe bet mortgage rates would mimic.