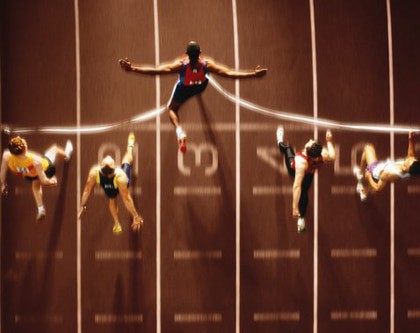 The home loan process is complex.  Prior to closing borrowers go through processing, underwriting, compliance, closing and more.   By the end buyers are eager to close.   However, the last few steps require careful coordination.
Closing a Home Loan is Like a Tennis Match
Closing a home purchase resembles a good tennis match.  The ball (aka – buyer's loan) volley's from the lender's side of the court to the Title Company's side several times during the closing phase.   Let's take a look at what has to happen between loan document delivery to title and the buyer's signing:
LENDER – Lender emails loan closing docs to Title
TITLE – Title downloads docs & preps Closing Disclosure
LENDER – Closing Disclosure emailed to the Lender for and approval
TITLE – Closing Disclosure changes & corrections emailed to Title
LENDER – Closing Disclosures emailed back and forth until Lender approves
TITLE –  Title schedules buyer's signing
The Buyer Signed – Now What?
That must be it right?  Not quite.  Once a buyer signs closing docs, focus shifts to funding the buyer's loan.  As a result, the tennis match continues:
TITLE – After buyer signs, Title emails lender the signed docs
LENDER – Lender reviews the documents Title emailed (typically Title misses a few required docs on the first attempt)
LENDER – As soon as the lender has all required signed docs they release funds needed to fund the buyer's loan and new home purchase
The Home Loan is Funded – Anything Else to do?
Finally, we must be done!  Close, but not quite yet.  Following loan funding, Title completes 2 final steps:
TITLE – Title disburses funds to all the parties involved (sellers old mortgage company, the seller, insurance companies etc…)
COUNTY- After funds disbursement, Title submits a redecoration request to the County.  The process is finally complete when the County records the transaction.
Finally, the keys are handed to the buyer!  While this seems complex, this all happens fast with an efficient Title Company and a responsive Mortgage Lender.
By Jeremy House