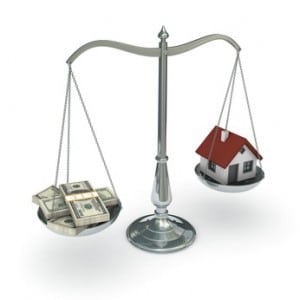 Never say never.  However, it is hard to imagine Arizona's housing market repeating its early 2000's performance.  Phoenix area housing prices are rising.  As a result, buyer's feel the competitive pressure each time they ink a new purchase offer.  This has many pondering the familiarity of it all.
Apply for a Home Loan
Team@JeremyHouse.com
602.435.2149
Housing Changes We Don't Like That Protect Us
To an outsider, the Arizona housing market is easy to pick apart due to it's checkered past.  It's called Monday morning quarterbacking.  What's more is that those SAME people complaining when they are inconvenienced by today's tough home loan rules.  Here are a few examples of new rules that are for the best but not everyone enjoys them.
Appraisal Regulations
The Federal government overhauled the home loan appraisal process.  Why?  They felt mortgage lenders were in cahoots with Real Estate appraisers.  In the past, a lender would give an appraiser the specific value needed. Not a great start to the appraisal process considering it should be an objective assessment.
In order to protect the integrity and health of our housing market mortgage lenders must randomly select an appraiser for each transaction.  Furthermore, a loan officer is forbidden from discussing the appraisal and value with the appraiser.  As a result, appraisers often conservatively appraise Arizona homes.  No more stretched aggressive valuations.
Apply for a Home Loan
Team@JeremyHouse.com
602.435.2149
Increased Borrower Documentation Requirements
Do you know anyone that has gone through the mortgage process in the past 12 months?  Ask them what they thought of their experience.  I'll bet my bottom dollar everyone says something about the volume of documents required by their mortgage lender.   Clients will often jokingly say "I hear you may need a blood sample" on the first call with me.  I kid back with "blood samples – no we now need DNA and bone marrow."
In reality what is needed today is not that unreasonable.  However it is "more."  Many of today's mortgage rules make sense.   When loan officers take the time to walk clients through the "why" home-buyers would not be as frustrated. For example:
Requirement: Borrower must document large deposits on their bank statements
The Why Behind Requirement: Studies show a borrower that has not shown the ability to save has a high propensity to miss mortgage payments and/or foreclose.  There are additional reasons behind this requirement as well.
It's one thing to disagree.  It's quite another to stay in curiosity before disagreeing.
Apply for a Home Loan
Team@JeremyHouse.com
602.435.2149
No Perfect Fix to the Housing Crash
To date, no one has found the perfect plan to protect against repeating the housing sins of the past.  However, we now have mortgage rules created by folks trying to buffer against it happening again.  Making sure borrowers can repay their home loan and keeping Arizona home values rising at reasonable rates is the focus of today's mortgage guidelines.  While not perfect, they are are far better than "if you have a pulse you qualify" and "sure that sounds like a good value."
By Jeremy House
Google