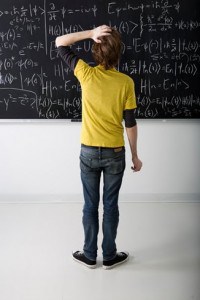 Arizona Veterans that no longer have enough"Basic Entitlement" to finance a home using a VA loan  have options.  Using something called "Bonus Entitlement" may help them finance a home using a VA mortgage despite having used up their Basic Entitlement.  For example, Bonus Entitlement is used when a Veteran has:
Completed a short sale on a VA loan 
Apply for a VA Home Loan Now
Team@JeremyHouse.com
602.435.2149
Max VA Loan Using Bonus Entitlement
What loan amount can a VA borrower qualify for when using their bonus entitlement?  Great Question!
Arizona VA Mortgage lenders require the VA insures 25% of a VA loan.  In other words, the VA must guaranty a dollar amount equal to 25% of the veteran's new home loan amount.  VA determines their guaranty based on a County's maximum Conforming Loan limit.
Clear as mud?   In the above scenario, a veteran that used all of their $36,000 basic entitlement would be able to qualify for an additional/new VA loan equal to $281,000 with 0% down.   Now this example is for a veteran who either is exempt from the VA funding fee OR who paid the VA funding fee in cash rather than financing it in.   Adding in a funding fee skews the maximum loan amount number slightly.   The idea of this blog article is to give you a basic understanding of what is a complex calculation.
Minimum VA Loan Using Bonus Entitlement
There is no complex formula here.  Veteran's must borrow at least $144,000 on a VA loan when using bonus entitlement.  It is that simple!
Apply for a VA Home Loan Now
Team@JeremyHouse.com
602.435.2149
By Jeremy House
Google