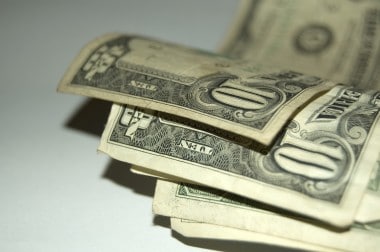 The mid 2000's wild Real Estate and Mortgage ride reduced the low down payment mortgage options Phoenix area home-buyers have access to.  However, shortly after the mid 2000 carnival FHA financing rose in popularity in part because of it's low down payment.  Home-buyers across the state of Arizona leveraged FHA financing to acheive their home buying goals.
One advantage FHA financing offers home-buyers is a low down payment.  As of today, HUD (entity regulating FHA) requires just 3.5% down.  Millions of homeowners to pursue the America dream thanks to FHA's small down payment.
Conventional Home Loan VS. FHA Home Loan
While down payments as low as 3% down exist elsewhere in the Arizona marketplace FHA offers some unique advantages.  FHA mortgage rates react less relative to credit score compared to standard Conventional home loans.  An Arizona home buyer must have an outstanding credit profile in order to qualify for a 3% down mortgage.  A Phoenix area loan applicant can still qualify for an FHA mortgage with only 3.5% down with a credit score as low as 600!  Read more about FHA mortgage options with a score down to 600.
Arizona Buyer Can Get Down Payment From Various Places
In addition to requiring only 3.5% down, FHA also allows Phoenix area FHA buyers pull down payment funds several sources.  For example:
Borrowers own asset accounts
Gift funds from a family member or interested party
Retirement funds
Proceeds form sale of another home
Equity from another property
Stock, bond, mutual or brokerage account
Each of the options above requires a different process to properly document down payment funds per FHA guidelines.
By Jeremy House