VA appraisers have a reputation for being the slow.   As with any generalized opinion, labeling VA appraisers turtles is not quite accurate.  However, it is true they tend to take longer completing an appraisal.
How Fast Are VA Appraisals?
First off, VA sets mandatory appraisal completion times for their appraisers.  The exact time depends on the region of the country.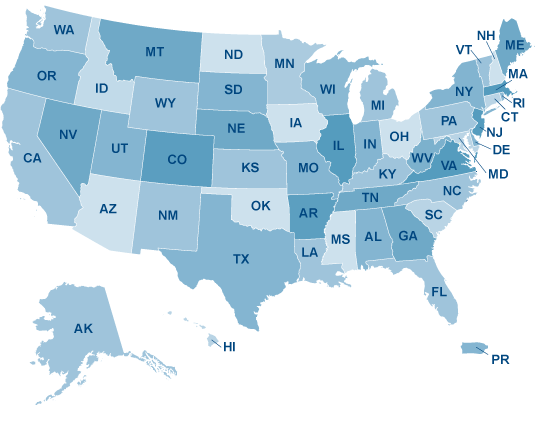 For you technical folks VA pamphlet 26-7, Chapter 11 paragraph 3b requires a VA appraiser to complete an appraisal in a time-frame that is compatible with the length of time it takes for a Conventional appraiser to complete a report in a specific marketplace.
In the Arizona marketplace VA has currently gives VA appraisers 7 business days to complete a VA appraisal.  To clarify, it is a 7 business day turn time not 7 calendar days.
7 calendar day turn-times did not give VA a bad rep.   However, something tells me the previous 10 business day completion time may have.  Prior to July 1, 2012 10 business days were given to VA appraisers to complete their work.  Thankfully, that is no longer the case.  7 business days is all they get!
How Lenders Receive VA Appraisals
VA appraisal delivery is unique.  In fact, it is unlike any other loan type's appraisal delivery.   VA appraisers upload their report to VA's system.  Then, VA mortgage lenders retrieve the reports for their clients from VA's system.  The new 7 business day turn time rule requires VA appraisers upload their report to VA's system by day 7.   Here is how VA put it word for word:
REQUIREMENTS: 
All origination appraisals must be completed in seven (7) business days from the date the appraisal is ordered. Fee appraisers must upload the completed appraisal report to the VA Portal by the seventh business day or enter an appraiser note in the Portal to be in compliance.
So, starting July 1, 2012 VA buyers pull a bit more even with Conventional buyers with respect to appraisals.  Sellers will not need to fear a long drawn out turn time with VA appraisals when considering a VA buyer's offer.   Please make sure to educate seller's on this as they (and their agent) may not know about this change.  Please let me know if you have any questions.
By Jeremy House