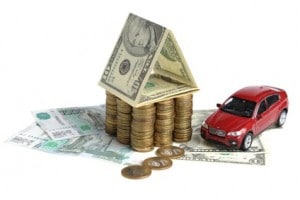 A VA home loan is among the best residential financing options available.  Low down payment, great rates, flexible debt to income limits are just a few of VA's highlights.  However, VA's best kept secret is something called Residual Income.
VA Home Loan and Residual Income
In fact, residual income is behind VA's flexible debt to income ratio limits as well as other exceptions not possible on other loan types.  In short, residual income measures the cash VA home-buyers have left over after paying bills.  Living expenses, utilities, mortgage payment and childcare expenses all factor into residual income.  VA home-buyers must meet specific residual income amounts to obtain loan approval.
Ultimately, VA approval comes down to 3 major keys:
Residual income
Credit score
Debt to income
However, VA borrowers run into loan approval hurdles from time to time.  For example, perhaps their debt income ratio exceeds normal limits.  Another common problem is insufficient overall credit strength.  Maybe the veteran does not have a strong asset base.  All of these are often overcome by strengthening a veteran's residual income.
Ways to Lower Residual Income on VA Loan
Lowering residual income almost always requires paying a bill or two off.  While solving VA loan problems with residual income is great, coming up with the money to do so may not be.
Seller Can Pay off Veteran's Debt on VA Loan
What if a VA borrower could get help from someone else, like the seller of the home they are buying?  Sound too good to be true?  It's not and it can help.  When sellers are willing to pay off debt on behalf of the veteran buyer it can make all the difference.
Lender Paying Veterans VA Loan Closing Costs
The strategy we laid out for our VA client solved all our her problems.  We "premium priced" her loan which means we gave her a slightly higher than market mortgage rate on her VA loan which allowed us to pay her closing costs.   Then, we asked her agent to request $3,100 from the seller.  You may be thinking "why would you ask the seller to pay when you/the lender were already paying her closing questions?"   VA mortgage regulations allow some very flexible strategies when it comes to what a seller can pay.
In this case, we wanted the seller to pay down our clients car loan (that was what the $3,100 as going to be used for).  Yes – I said pay it down NOT pay it off.  And … yes the seller can pay down or pay off the buyers debt inside a VA transaction.  The reason we only wanted her debt paid down was that as long as she had less than 10 months worth of payments left on her auto loan the monthly payment does not need to be counted in the residual income calculation.  Paying the auto loan down by $3100 did the trick!  Once the payment was omitted, her residual income met VA requirements and she now was a viable home-buyer that had the ability to make her home-buying dream a reality.  The best part – helping out a veteran who has helped us all in so many ways.
By Jeremy House
Google